From the Superintendent
Given that there has been increased interest both nationally and locally in the ways to which schools select books and materials for student learning, I felt it may be helpful in sharing information related to Policy IJJ Selection of Educational Materials, its philosophy, and its intent.
Click Here to view Policy IJJ Selection of Educational Materials
Gone are the days when school districts prescribed every aspect of the curriculum from the top down. With the dawn of the Information Age and its unlimited access to learning materials in real-time, Maine entered the standards-based era in 1997 with the adoption of the Maine Learning Results. The Learning Results are a progression of standards developed for each grade level and content area, with an expectation that teachers and schools align the local curriculum with these standards. The intent of these learning progressions is to shift away from telling students what to learn with more emphasis on how to learn, unlearn, discern, and think critically, essential skills for the 21st Century.
Learning standards allow students multiple ways to demonstrate their learning, affording educators greater autonomy and responsibility for selecting educational books and materials than in the past. A generation ago, as an example, school curriculum guides would list a finite set of book titles that teachers must use in the classroom. Today, within the context of a standards-based system, this approach would be limiting and even detrimental to student learning.
Policy IJJ states "The Board seeks to provide a wide range of educational materials at all levels of difficulty, with diverse appeal and representing various points of view." With respect to our schools' library/media centers specifically, books are supplemental to the educational program and provide students with many options for selecting relevant reading material. All three school libraries have online search capability available, and parents are encouraged to talk with their child about their book selections as a starting place.
There will never be full agreement as to all of the books and materials available in our schools. With this in mind, schools nonetheless have an obligation to fulfill the intent of Policy IJJ by recognizing that all of our students are individuals with a unique and broad range of interests and learning needs.
Regards,
Jeff Porter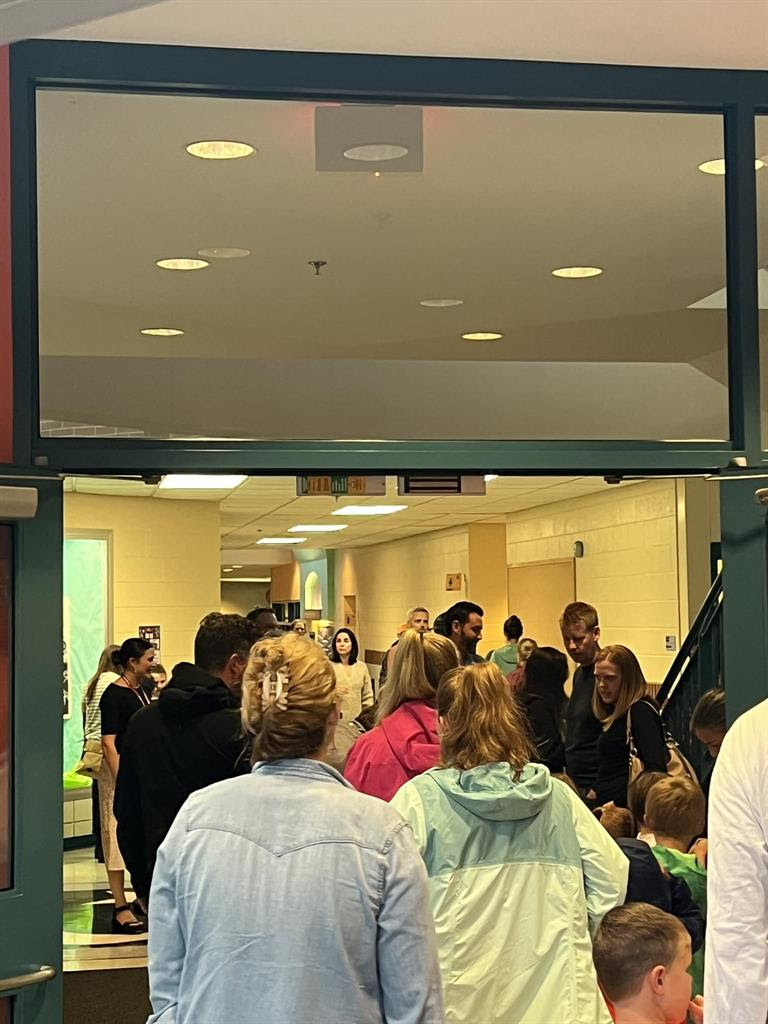 Mabel I. Wilson held their open house this week. They estimated around 800 people attended the event.
Notices from the Office of the Superintendent
Equity Plan Feedback
At the June 5 School Board meeting the Equity Leadership Steering Committee presented their draft Equity Plan. The School Board will be voting on the plan in October. Click Here to view the plan to provide feedback using the link below the presentation.
Staying Connected is Important
Here are some ways to stay informed about what is going on at MSAD #51
Subscribe to our District's weekly newsletter by clicking here.
Like us on Facebook at MSAD #51
Find us Instagram @msad_51
YouTube Channel MSAD #51
Check out our new robust Youtube Channel! You will be able to view not only Board of Director meetings but sporting events, student presentations and other recorded events. Make sure to subscribe!

NEW School News App by Edlio
Download the School News App by Edlio and get News & Alerts right on your smart devices. Follow these brief instructions HERE to download the app.


Hashi - Maine 2023


MSAD #51 and Friends of Aomori present Hashi - Maine 2023. Block prints from Elementary Artists from MSAD #51 and Aomori, Japan. Come join the Community Reception on Thursday, September 21 from 3:30 - 5:30 PM at the Greely Center for the Arts, 303 Main Street, Cumberland Center, ME 04021.
MSAD #51 Board of Directors Information
All meetings will take place at 6:00 pm in the Gyger Room at Greely High School. For those of you unfamiliar with that room, the Gyger Room can be accessed from the GHS parking lot (the side without the electronic sign).

September 18 - Regular Meeting
Remember you can watch our meetings on YouTube LIVE (http://bit.ly/msad51livevideo).
Links
Meeting Dates, Agendas & Minutes
Board of Directors Meeting Videos
Community Partners
Our Community Partners are strong supporters of various areas of the school. Without them, our students would not have many of the wonderful opportunities and experiences that they receive.
F51 Fall Fling
Grab your friends and please join us in celebrating the 25th anniversary of Foundation 51 at our Fall Fling! Can't wait to see you on Friday, September 29, 6:30-9:30 PM outside at Skyline Farm in North Yarmouth with music, lite bites, merriment and more. All profits stay in our district and go directly to benefitting students through awarding grants and discreetly assisting student needs throughout the year. Click here to purchase tickets or donate directly today.
Useful Links
Greely Center for the Arts Events
If you would like something included in our weekly newsletter, please send a brief write up with title along with a JPEG or PNG image of your flyer (if applicable) to Melissa Porter for approval. The deadline each week is Sunday. Any requests received after Sunday will be reviewed for possible submission in the following week's newsletter. All approved submissions will be posted on the district's website.
Not all items in this email are MSAD #51 sponsored programs. If you need more information, please contact the group or organization that is sponsoring the event.
Maine School Administrative District #51
357 Tuttle Road, PO Box 6A, Cumberland, ME 04021
Contact Us
| 207.829.4800